Menus
Free Meals for All Children 18 years of Age and Under!
"Today's Lunch" and "Tomorrow's Breakfast" will be provided by Etiwanda Child Nutrition every weekday!
See below for details, including locations and service times!
*** Keep Your Food Safe! ***
- Keep HOT foods hot! Eat hot food within 2 hours. After 2 hours, throw it away!
- Keep COLD foods cold! Eat or refrigerate cold food within 2 hours. If you didn't, throw it away!
- Discard any leftovers within 2 days.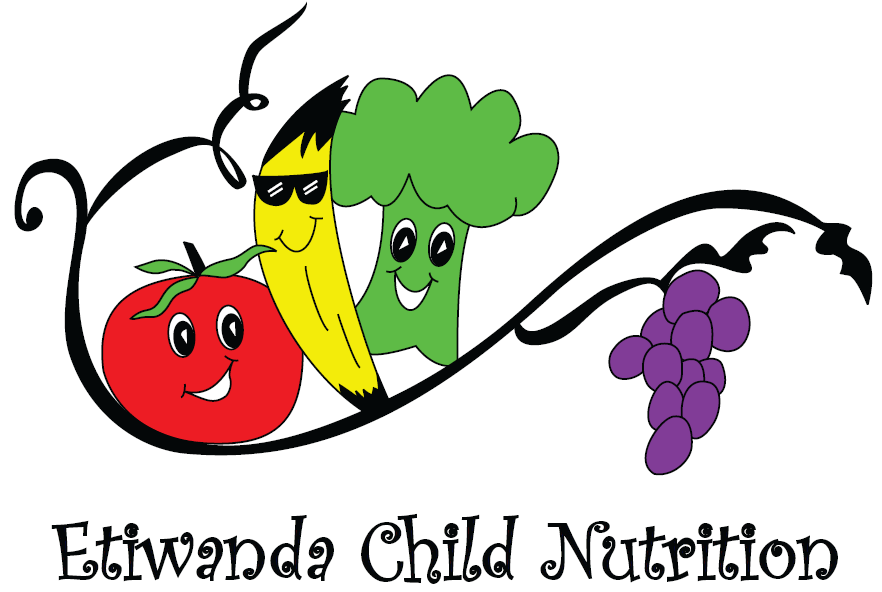 ---
As we are facing challenges with power outages, we are taking precautions to ensure that the food we serve is safe for your students.
**Please know that menus are always subject to change without notice**
Meals, food and beverages sold or served at schools meet state and federal requirements based on the USDA Dietary Guidelines. All meals, foods and beverages are prepared and served by qualified child nutrition professionals. We provide students with access to a variety of affordable and appealing foods that meet the health and nutrition needs of students.
Printable monthly menus can be found by scrolling down this page!

PEANUT ALLERGY INFORMATION: PEANUTS, PEANUT PRODUCTS AND OTHER NUTS: To the best of our knowledge, the Etiwanda School District does not serve peanuts or peanut products, etc. in our school lunch program. We cannot guarantee that there has been no cross-contamination at the vendor production plants.